cS Brief #10: Promoting private sector involvement in culture worldwide
The EU is currently reviewing its directive on large companies' non-financial reporting. Promoting private sector involvement in culture worldwide (cS Brief #10 2021) explores the ways in which private companies could better promote and make visible cultural diversity in the world, as part of their corporate sustainability reporting. With this Brief you will know more on:
State of play and best practices
Non-financial reporting frameworks
How to promote private companies' culture-sensitive reporting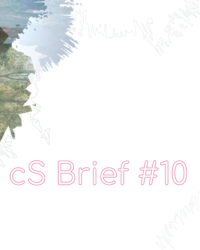 Our team is creating cultural sustainability metrics and guidelines for the private sector. Our goal is to allow for better and comparable communication by companies around their cultural sensitivity. Share your good practices and initiatives with us by sending us an email to hello@culturesolutions.eu, telling us more about your company and how culture has been at the heart of your sustainability strategies so far, or become one of the pilot companies to test the metrics.
We submitted comments to the Public consultation on the first set of Draft European Sustainability Reporting Standards, drawing the attention to the role of culture and cultural diversity in sustainability matters, whether they are related to environment, social or governance standards, which remains mostly absent from existing sustainability reporting standards.