Internship vacancies
As part of our communication & development campaigns,
we're looking for motivated and curious graduates or young professionals
to join our dynamic and innovative team.
If you want to explore the EU cultural sector and external affairs,
take a look at our vacancies and internship offers
Join our group of experts
We welcome skilled professionals
eager to make a difference
through the non-partisan innovative and non-profit
creation of commons
in the field of EU international cultural relations.
If you feel you are one of those, contact us at hello@culturesolutions.eu 

Our collaborators
Our team of collaborators has been developing the launch of Culture Solutions since 2019.
They bring their expertise and experience on a voluntary basis to develop cS activities and fundraise.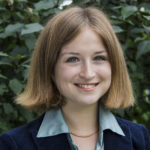 Gabrielle Bernoville is currently coordinating our communications campaign after contributing as special assistant to our Chair. Her ambition at culture Solutions is fuelled by a desire to challenge herself further, raise awareness of the EU's actions, and equip creatives and young people with the tools and resources to engage with EU decision-making processes. She is a graduate student from the College of Europe (Natolin) and Sciences Po, with work experience in Peru and the UK. Gabrielle wrote a Master thesis on the EU and culture nexus, focusing on citizenship and the Houses of Europe culture project. She also serves as Director of the Public Relations and Communications Department of European Horizons.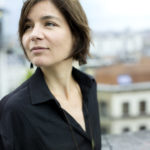 Sandra Coumans is founder of the consultancy Culture le Hic, through which she tries to bring the field of transnational cooperation in the arts forward. Since 2005 she has been active in culture at an international level (in and outside of Europe) in a range of different organisations and roles (a start-up festival, the European Commission, BOZAR Brussels or with European networks). Her experience includes contemporary art, creative industries and cultural heritage: what matters is to support the sector strategically and conceptually, putting in place the best possible framework for projects and activities. She has lived in four different countries in Europe and is now based in Brussels.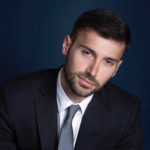 Alex Issa – Special assistant & research collaborator.
Alex Issa holds a PhD in Political Science and International Relations from Sciences Po Paris. He held the position of Research Analyst for the Middle East and North Africa at France Médias Monde (France24, RFI, Monte Carlo Doualiya) for a year and a half, and is currently a lecturer in International Relations at Sciences Po Paris, ESCP Business School and Inalco. As a political scientist and a policy analyst, he works on the Middle Eastern affairs, development and social policies, peacekeeping and conflict resolution, as well as on diplomacy and the European Neighborhood policy.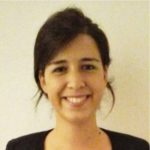 Diane Lafont de Sentenac. Research team coordinator.
Her experiences in international organisations (UNESCO, EU, OECD, OSCE) convinced Diane Lafont de Sentenac of the crucial role played by culture in all aspects of international relations. She holds an MA in EU International Relations and Diplomacy Studies from the College of Europe in Bruges and a Master's in International Affairs in Sciences Po Paris, where she focused on EU's actorness in multilateralism and the transatlantic relationship. Award winner of the Jacques Delors Prize 2018, her Master Thesis on EU intercultural relations with the Western Balkans studied the impact of EU cultural diplomacy on enlargement policies.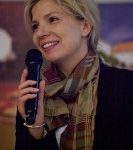 Johanna Suo is a cultural entrepreneur, cultural strategist and researcher directing the facilitation & innovation firm ifa laboratory in Brussels.  With twenty years of experience in the Culture and Creative Industries Johanna has been a consultant, speaker and fellow in the US (Marshall Memorial Fellowship), Japan, and all around Europe (European Commission -DG Grow-, European Business Summit, European Cultural Parliament ). Previous posts include development director for the agency Cumediae and project manager at the Goethe-Institut. Johanna has recently co-funded the consortium SHR Global focusing on creative economy development. She is currently writing a master thesis on the challenges for cultural diplomacy to be aligned with social innovation and development.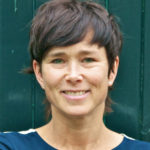 Susan van Esch.  Knowledge-Sharing & Training coordinator.

Susan van Esch is a cultural anthropologist by background with over fifteen years of work experience in both the social and cultural field. She is a strong believer in the cross fertilisation of the social and cultural field and always on the look out for connecting worlds, ideas and people. Susan has extensive experience in working on social development and public health issues through diverse means of popular youth culture. Currently she is self-employed focusing on the power of art in addressing societal issues. Social – Art – Politics.