Team Europe Worldwide: 10 Tips for Regional & Global Cultural Programming (II)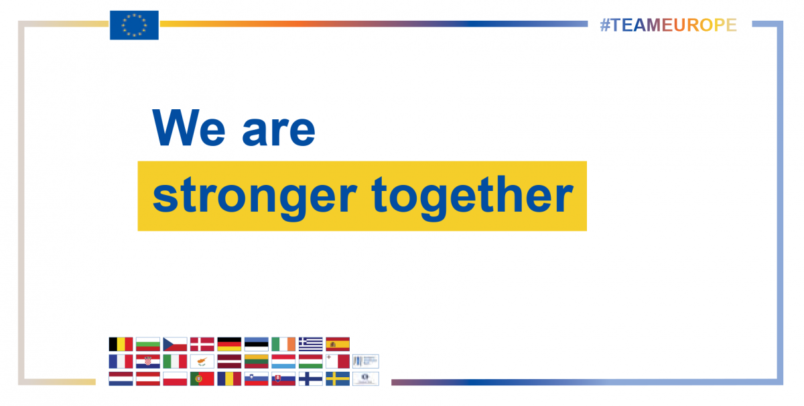 By Damien Helly

This blog post focuses on EU cultural programming at regional and global levels. It follows a first part on country-based programming. 
EU cultural programming at regional and global levels is about 'Glocalism': it is about connecting the relevance of local action to regional and worldwide dynamics. Cultural policies need to be anchored in local ecosystems and developed with local communities, yet they also have cross-border and global dimensions. EU cultural joint programming is, as in the case of country-based programming, the best way to achieve sustainable leverage and impact.

EU regionalised cultural action: beyond bureaucracies
What the EU calls "regional programming" is the process through which decisions are made to use EU funds on a regional level that is complementary to what will be done at the level of individual countries. The EU definition of a "region" will depend on existing international agreements with specific organisations as well as and on internal EU administrative structures (a specific department will deal with a specific "region").
With certain regions, regionalised EU external action may take the shape of partnerships with regional institutions and agencies (ASEF, ALECSO, OAS, MERCOSUR, Council of Europe etc.), but these are far from representing the wealth of regional cultural dynamics in the world. 
Regionalised action can also support cultural regional transnational and cross-border initiatives run by private and/or non for profit and non-governmental organisations (in recent years, the EU has strongly supported the Heva Fund in Kenya and Eastern Africa).
There are many non-governmental and private regional cultural networks that would benefit from EU regional support.
Now, you may wonder: "fine, culture is important, but what can we fund at regional and global level to contribute to Sustainable Development Goals?" Here are 10 relevant thematic priorities that you can include in the first draft of your programming documents. 
10 options for EU regional and global cultural programming
1. Partner with regions to contribute to the cultural dimensions of global sustainability initiatives: invest in a new EU Global Culture & Climate Change initiative, build on and draw lessons from past initiatives, such as the AU-EU Youth Hub or the Global Cultural Leadership Programme.
2. Support enhanced regional cultural regulatory frameworks in the fields of Human Rights (artists and creators' rights, freedom of expression, artists' forced migration), cultural trade and Free Trade Agreements, digital governance and regulation (opening regulatory dialogue about the upcoming DSA package) as well as cultural heritage protection (an EU concept on cultural heritage protection in conflict is likely to be adopted in 2021).
3. Invest in cross-border cultural heritage protection and enhancement and lever regional cultural heritage diplomacy for peace and trust-building: many communities share cultural heritage across borders in all regions of the world.
4. Invest in sustainable regional cultural value chains combining regional resources with external investment instruments, from textile, handcrafts, gastronomy and tourism, considering the impact of new geopolitical dynamics on regional and global trade.
5. Support regional cultural mobility combined with quality criteria (Mobiquality) that will allow region-to -region cultural exchanges (beyond eurocentrism), will help challenge fake news and pre-conceived perceptions of Europe and break antagonising identity-based stereotypes. It will be the European contribution to unleash creativity. Pioneering examples  include i-Portunus and EACEA intra-Africa academic mobility programmes.
6. Develop an Erasmus+ regional diplomacy (developing Erasmus+ regional hubs together with Member States' Erasmus+ international contact points) to maximise the impact of the programme and transform it into a source of inspiration for regional partners.
7. Partner with multi linguistic regional initiatives to develop region-wide linguistic skills and ensure intercultural dialogue, continue to develop professional interpretation, research the potential of and risks bore by new technologies for language usage in specific regions, help regions to monitor, study and develop language usage policies.
8. Provide regional dialogue frameworks on regional identities, narratives and colonial memories, so as to develop mutual understanding and intercultural approaches to identity building. In times of cultural confrontation, violent narratives and absence of communication despite new technologies, develop new regional approaches.
9. Support, while avoiding patronisation and messianism, global initiatives debating universalism and interculturality to explore potentials of common grounds, intercultural bridges and literacy, and avoid politically-sought rifts between societies in times of asserting geopolitical confrontation.
10. Finance thematic cultural initiatives that have relevance and traction in a given region. The international pillar of the EU framework of action on cultural heritage is a promising source of inspiration for similar thematic initiatives to be developed with regional partners on creative uses of augmented and virtual reality, architecture, dance, music, literature, etc.
If you feel the above makes sense but you still wonder how to transform this into programming, don't hesitate to contact us.
The views expressed in this article are personal and are not the official position of culture Solutions as an organisation.